ThunderSpin presents "Vikings: Frozen Gods" slot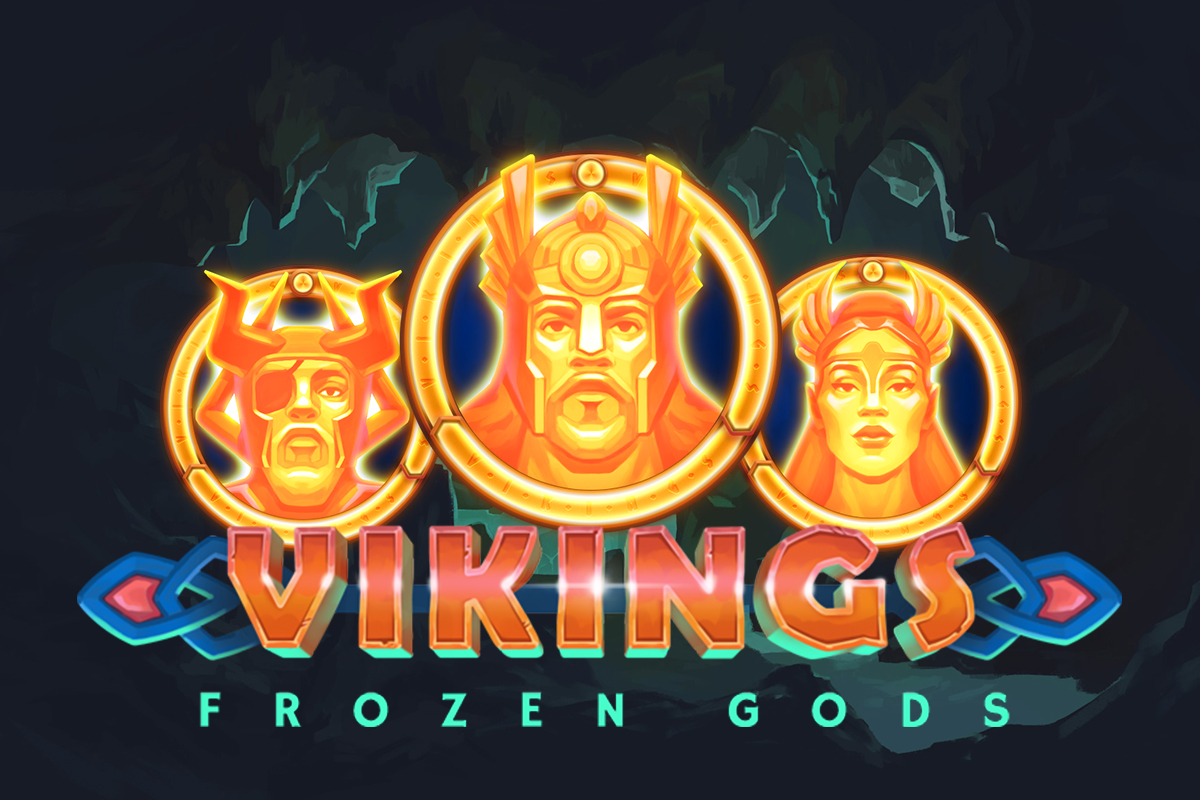 Have you ever wanted to get close to brave warriors of the past who had to fight enemies to carve out territory for their family, kin and clan? Vikings: Frozen Gods is an epic journey into gloomy and cold Scandinavian lands, and we'll explore them in amazing slot machine game from ThunderSpin.
This is a 5х3 slot with 25 lines where coin value varies from 0.01 up to 10.0. The highest payout belongs to the symbols of four hero Vikings followed by images of swords, axes and magic Scandinavian runes.
Frozen Gods Meter
One of the main peculiarities of the slot is a Frozen Gods Meter. There are four gods which require three prey points to fill up their indicators. One prey point is added to the Gods Meter at the end of every non-winning spin. As soon as you make three spins in a row with no win, the indicator of the lower God will be filled up and give you an x2 multiplier bonus. Giving prey to an upper God becomes available only when a lower God's indicator is totally completed.
There are also x3, x5, and x10 Gods Meter multipliers.
Such a bonus system makes possible to be rewarded even when your bet is't successful and often allows to earn even more than after a winning spin. The progress on the Meter, however, disappears after you get any winning spin or change your bet.
Loki bonus
What a Norse-related game can be without the most famous mythological trickster Loki. No surprise we meet him here, in "Vikings: Frozen Gods" slot.
Loki symbol is sly but can be really profitable if appear in the right place. It can take a shape of any God on the God Meter and absorb their prey points. When Loki gets three prey points on a single God indicator, Loki Wild symbol immediately reveals itself on the reels.
Loki Wild substitutes for other symbols, except for the Scatter, and also moves randomly on the reels after every spin. The best thing here is that numerous Loki Wilds can appear on the reels simultaneously.
Free Spins
The Scatter symbol is what usually triggers free spin bonuses in video slots, and "Vikings: Frozen Gods" by ThunderSpin offers the same rewards.. The Scatter symbol reveals a Goddess who can activate 5, 10, or 15 Free Spins if appear on the reels 3-5 times at once.
As a player, you'll be happy to know that no God Meter bonuses, neither Loki Wilds are removed from the area during the free spin round. Moreover, a non-winning free spin increases the indicator on the God Meter, while a winning free spin never resets it and lets the score grow up, unlike in the main game.
Such a mechanics makes "Vikings: Frozen Gods" a unique slot game, with numerous chances to get a big win.