South African Gambling Sector Looks Promising Despite Economy Cooling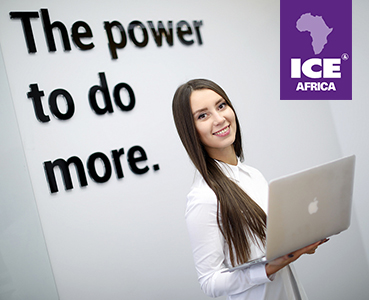 Recent research by PricewaterhouseCoopers (PWC) shows that gross gambling revenues (GGR) in South Africa are forecast to exceed to R35 billion in 2021 (£1.85bn), a 5.1% compound annual increase. South African gambling taxes and levies will grow at a 5.2% compound annual rate to R3.5 billion in 2021. However, the slowdown in economic grows of the continent may challenge its gambling industry.
The predictions for Africa's gambling will be thoroughly discussed during this year's ICE Africa. The event will be held in Sandton, South Africa, on October 24-25 and will bring together under one roof gaming representatives from the whole continent and from across the world.. This is the first time when ICE has been hosted outside of the United Kingdom.
"Betting is one of the most promising branches of iGaming industry in South Africa", says Catalina Lukianenko, COO of BOSS. Gaming solutions. "The betting share of Gross Gambling Turnover in Africa increased by more than 40% during 2016 - 2018, and, according to H2 projections, is going to rise by 7% in 2023 in comparison with 2018 figures."
Since betting is the second most popular gaming activity in Africa, BOSS. Gaming solutions will arrive at ICE Africa and present their SIMPLE BET product product which allows to launch and manage a betting company from scratch. It is available as Sportsbook and a ready-made solution for land-based betting shops operators.
Also, BOSS. Gaming will exhibit with a stand where visitors can explore the BOSS. Platform, SIMPLE GAMES, SIMPLE BET, AGames, and BOSS. Affiliates Platform.
"The African gambling is somewhat challenging now; however, it influences the continent's economy by expanding the revenues and creating new workplaces for locals. We should take into account sports betting which gains the widest popularity in Africa", says Catalina Lukianenko. "We believe, SIMPLE BET by BOSS. Gaming will help to develop this gambling niche and boost the continent's economy."
BOSS. is an independent world-class software developer and provider of high class online and land-based gaming solutions. Core company's products and solutions are gaming platform, sportsbook and betting services, landbased casino software, affiliate system, payment solutions, own online casino slots and White label solutions.
BOSS. Gaming provides consulting services and helps to get license, develop strategies, manage purchased online casino, offers technical and operational support and assists clients with getting business results.