BOSS. Gaming Solutions filled its game library with exclusive high-quality games provided by Salsa Technologies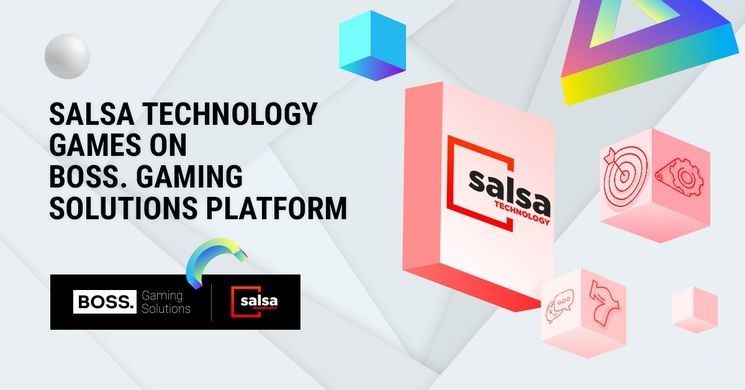 Monday January 27th, 2020 - Salsa Technology, formerly Patagonia Entertainment, is off to a strong start this year after signing a content partnership with BOSS. Gaming Solutions.

Salsa Technology's top-quality portfolio will be integrated onto BOSS.' platform. Popular games like Pachinko 3D, Goal Bingo, Show Ball Plus and Pirates Bingo will be integrated into all seven White Label casino platforms.
The BOSS. Gaming Solutions team is confident that Salsa Technology's games will make the game portfolio more varied and fill it with exclusive high-quality games. It will offer BOSS. players and partners a greater number of amazing and innovative games that benefit them on each side, ensuring rapid business development and an entertaining gaming experience. 

Salsa Technology's Global Business Development ManagerVictor Arias said: "BOSS. Gaming Solutions has been a strong platform for a number of years and we can't wait to start the integration process.Our own games will enable BOSS. to give their clients access to the world's best Video Bingos."

CEO at BOSS. Gaming Solutions, Jeff Letlat concluded: "We are delighted to further extend our games portfolio and we look forward to a long and illustrious relationship with Salsa Technology".
About Salsa Technology, formerly Patagonia Entertainment
Salsa Technology is an omni-channel iGaming platform servicing both new and established online and land-based operators. Its leading game aggregating platform (GAP) is available in Latam and increasingly around the globe. The company began life in Video Bingo game development and is still renowned for creating the most innovative titles on the market. Video Bingo is a hybrid between Bingo and Slot games. The company is one of the most popular technology developers in the Latin American market and is rapidly growing into other markets. The platform, technology and entire games portfolio is lab certified for Colombia, Mexico, Asia and Europe will be coming soon. More information about Salsa Technology can be found atwww.salsatechnology.com.

About BOSS. Gaming Solutions:
BOSS. Gaming Solutions is a well-known software developer and provider of online gaming solutions with the focus on White Label Casino Platform. The company operates worldwide, offering its global partners the best business solutions. For more information about BOSS. Gaming Solutions, please visit BossGamingSolutions.com.