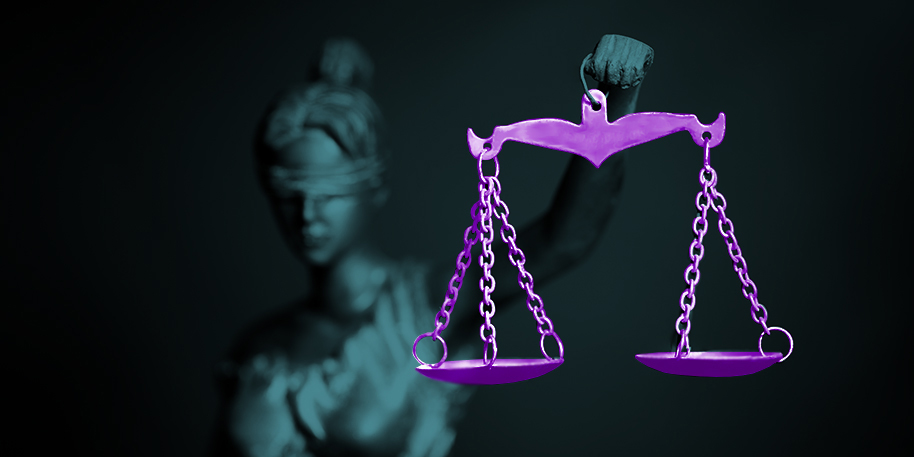 What You Need to Know About Licensing an Online Casino
Gaming License: asset or liability?
When it comes to launching an online casino or other remote gambling operation, a gaming license is among the first things to consider. The market trend is clear: each year more and more countries introduce dedicated online gambling laws and require both domestic and offshore operators to obtain a local or international gaming license.
Some operators, both startups and seasoned market players, consider gaming licenses to be an unnecessary financial and legal burden, rather than an opportunity. Indeed, the whole process may seem daunting, especially for those seeking to launch their first online casino, but it is worth looking at the advantages.
Despite the work involved, licensing your business gives you numerous opportunities and opens the doors to success. Licensed operators know they don't need to worry about the legality of their business, while also knowing that, their investment is protected and their brand is recognised by the government and the market. Players will always prefer licensed and regulated casinos to those operating in the shadows. Game developers, payment providers, advertisement agencies, data centres and other businesses are always happy to on-board a licensed operator, instead of one without a license. Thus, a gaming license undoubtedly represents a worthwhile and valuable investment.
To get a general understanding of the licensing process, let's take a look at some of the issues involved.
License Types
Before applying for a license, a company needs to decide the most suitable one for them.. Although the names and details of the licenses on offer vary from country to country, they can still be categorized into three general classes:
Business-to-Consumer (B2C) License. This is the main class of licenses required to run an online casino or betting website. As suggested by its name, such license allows a business to offer games and odds directly to consumers.
Business-to-Business (B2B) License. These licenses are required to provide various critical services to online casinos, game software providers being the main example. As far as a B2C operator is involved, it's always best to check whether your suppliers are required to have such license.
Personal License. Some jurisdictions require that a person fulfilling a key role within a remote gaming business holds specific personal authorization. These roles may include communication with the gaming authority, anti-money laundering, IT security and data protection, internal audit, legal compliance, and C-Level executives. It's important not to overlook this type of licenses when planning a new project.
Licensing Jurisdictions
The next step is choosing the jurisdiction for a license application. Here it's important to consider your target audience: there is little sense in obtaining a UK license if your customers are in Sweden. Nowadays, many countries offer gaming licenses, but here are some of the more popular and more universal jurisdictions:
Malta. This country was the first EU member state to regulate online gambling. To date, the Malta Gaming Authority has issued some 600 online gambling licenses to more than 300 different operators. Both 2BC and B2B licenses are available and while personal licenses are not issued, relevant key functions are subject to due diligence by the authority, including team members is sensitive and key management roles. A wide range of remote game types can be licensed: casino games (including online slots and poker), lottery, sports betting (both fixed-odds betting and mutual betting are permitted), racecourse betting on horses and greyhounds (both fixed-odds betting and mutual betting are permitted), skill games (including fantasy sports), bingo and keno. Maltese gaming license is considered to be among the most prestigious and is able to open a lot of doors for your business.
The United Kingdom. One of the key advantages of this license is the sheer size of the UK gambling market, which is the largest in Europe (with remote gambling being the largest sector). Overseeing the market is the UK Gambling Commission, famed for its rigid regulations, especially concerning player protection and social responsibility. Both 2BC and B2B licenses are available and key individuals within a business are required to obtain personal licenses. Licensable remote games include casino games (including table games, poker and online slots), live betting, in-play betting, fixed-odds and pari-mutuel, bingo and lottery games (raffles). Even with the Brexit uncertainty, the size of the market makes the UK license an excellent investment.
Curaçao. This former Dutch colony is also a long-standing remote gambling jurisdiction. Unfortunately, the last few years have seen a gradual crack-down by the EU authorities on Curaçao-based gambling, making it virtually impossible to serve European customers after the 1st of January, 2019. Still, for businesses seeking to engage non-EU customers this jurisdiction remains a viable option, especially considering the relative ease of obtaining a Curaçao license and low licensing fees involved in the process.
Sweden. In 2018 Sweden has finally introduced a remote gambling license regime, after some years of internal struggle and pressure from the industry. The application process has opened this summer and the first licenses are expected to be issued in January 2019. Only 2BC licenses are offered at this time, with games and software compliance being the operator's responsibility. It remains to be seen if the licensing process is worth the time and investment for any business not targeting Sweden as a core market. Other jurisdictions that offer licenses include Gibraltar, Costa Rica, Cyprus, Hong Kong, Native Territories, New Zealand, the Russian Federation, Tasmania and various U.S. states and territories.
The Process
Again, this may differ from jurisdiction to jurisdiction, but a business applying for a license can expect every aspect of its operation to be examined thoroughly by the gaming authority.
Both gaming system and business processes are usually inspected for compliance with various technical and administrative standards. Internal policies regarding technical and financial issues, player protection and AML must be drafted and implemented.
The corporate structure is inspected up to, and including, ultimate beneficial owners of the business where proving one's source of wealth and clear criminal record must be presented.
Where personal licenses or key functions due diligence are involved, key people within a business must prove their qualification and sufficient ability to manage a gaming business.
Financial records of the company are also routinely inspected.
The Alternative
As demonstrated above, the licensing process may be quite laborious, but there is another way to achieve compliance for a remote gambling business. Many service providers within the industry offer white-label solutions, allowing a business to benefit from the provider's own gaming license, software and expertise. This is a great way to launch a licensed online casino while saving one's time and effort.
Summing up
There are various types of remote gaming licenses offered by a number of jurisdictions worldwide. Though the process of licensing may seem complicated, it's absolutely worth the time and effort, although for certain businesses a white label solution may also be an option.
Most successful online casinos have eventually gone through the licensing process, often a number of times, with different gaming authorities, so what's stopping you? And with a right partner to consult and assist you nothing is beyond your reach.
Don't hesitate to get in touch with our team should you have any questions regarding this material or any of your gambling-related projects.