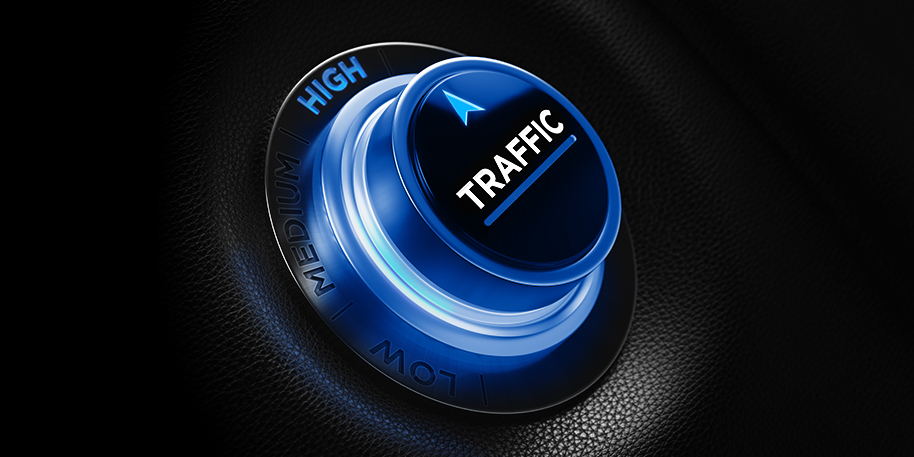 SEO: Get Your Online Casino on Top in 5 Steps. Part 3
We hope you have found useful the first three parts of this series about SEO optimization of a casino website. Now, it's time to review the final two stages and get your casino on page one of the search results. This time, we'll discuss the external optimization of your website and its further scaling and expanding.
#4: External website optimization
This is a steady and continuous process of improving the external linking to your website by buying backlinks or securing them for free on external websites. What is essential during the external linking process is to stay native so that a search engine won't consider these as a form of 'black-hat' SEO linking, risking banning or reducing the ranking of your website.
How to organically backlink
To avoid any penalties from search engines when performing the external optimization, we recommend following the process described by BOSS. Gaming SEO specialists.
Take into account the quality of an external website which places your links and find out its level of spam. The greater amount of outbound links it places, the worse each and every link works. If the resource contains an enormous amount of backlinks, search engines may consider it as spam, what negatively affects the impact of that website on your casino.
Align with the main topic of the project and ensure that an external website complies with it as well. It's strongly not recommended exchanging the links with websites poorly related to the main topic of your website or have no touch points with it at all.
Since the links are placed in such pieces of content like articles, an article itself plays an important role in the external optimization of your casino site. The writing should comprise at least 2,500 symbols, be helpful, unique and contain the main stylistic elements (heading, subheadings, images, etc). It's recommended to place the link at the beginning of the article.
Check if the external website suits your target regions and demographics. When placing backlinks from some other resources, it's important they are fine-tuned for your target regions, demographics and languages. Otherwise, a search engine will identify this as an attempt to game the system and can penalize your website.
Practice plain and natural link growth and respect a step-by-step increase because sharp swings can negatively influence your website ranking and result in a penalty from a search engine.
Form a diverse and non-commercial anchor cloud (text of a link). The main idea here lies in creating unique text for links leading to your website. This text should not be overwhelmed with transactional search queries such as "buy", "order", "purchase", etc. There are numerous variations of such text, however, the brand anchors (such as company or brand naming, website address, etc) can become an exclusion and use the same text.
Make your website more organic by encouraging visitors to follow a link. Backlink from a credible online resource can be a great advantage, however, clicks of real people are far more effective.
Just a few links are not enough for getting a positive result, so the number of external websites important. Always take into account the external profiles of your competitors and grow links in quantity, but never forget about their quality.
Use as many sources as possible for creating a variable link mass. You are welcome to use articles which belong to other websites, as well as social media, crowd marketing, and subject directories to place the link.
Types of links
There are two link types in SEO optimization - Nofollow and Dofollow. The first type transmits no mass or signal and also has no influence on evaluating the accepting website by search engines. Nofollow links are used as an addition to your external profile, while Dofollow links are better to use for optimization itself. However, these are more difficult to obtain naturally.
The link mass can also be divided into permanent and rent backlinks. The rent links are usually cheaper than permanent ones, however, their quantity directly influences the risk of being penalized by search engines. This happens because of placing backlinks in advertising or technical sections of a website. Quality analysis algorithm of search engines are able to denote them and can easily consider those links as manual manipulation aimed to influence the keyword request ranking in organic search results. As was mentioned above, this can result in penalties.
Permanent links are considered to be more reliable as they are placed in a body of quality and subjective articles. Their price is higher but later you'll get a link mass which increases the credibility of your online casino.
Giving a summary to external casino website optimization, you can make a conclusion that all factors listed above should be implemented integrally and considered as a single unit. Try to avoid focusing on a single optimization element and do your best to find a balance in this compound process.
#5: Project developing and scaling
SEO optimization is a continuous process which can hardly reach its end. You should always increase the number of visitors and save the top positions. The recommendations described below will help you to optimize this process.
Examine your competitors from time to time and opt for their successful and effective approaches to optimization. Since SEO environment remains in continuous dynamics, the algorithm of performing SEO can undergo some corrections. The competitor analysis can provide you with useful, fresh and relevant information which you can later scale on your project.
Upgrade the technical components of your website and integrate new technologies. Search engines always appreciate following their recommendations and actions toward improving the usability of your online casino for users. They consider such actions as your striving for improvement and actively welcome it.
Adjust to scale your casino website structure, increase the variety of products and services, and explore new regions to develop your online business. Setting up new goals and expanding the borders is a good way to expand a project. No matter if you perform it gradually and simultaneously - you'll still need to complete the entire SEO optimization and competitor research before bringing your online casino to the new heights.
Search for new keywords and expand the semantic core of your website. Complete the primary semantics and use it for generating content and performing the external website optimization.
Keep the link profile growing proportionally - this is an indicator of your project's success. The process should be a non-stop in order to get you recognition on the market.
Use a holistic approach to promote your casino brand, together with all possible advertising channels (SMM, PPC, SERM). Create a sense of your total presence and evoke trust from the target audience. Only trusted casino brands can survive in a rush for success.
Summing up
Reaching the top positions in organic search results is a long and complicated process. The higher rank your website takes, the more attention you get from the search engines. The greatest challenge, however, waits ahead, as you'll have to stay on top as long as possible and leave no chances to competitors.
Budgeting plays an important role in your website's top ranking. You would need to continuously invest to stay in TOP 3 list of organic search results. Same as a car engine needs the fuel to move forward, SEO optimization needs continuous financial support to be productive. Just take a break for a while, and you'll be watching competitors surge ahead.
The ability to create a well-thought step-by-step optimization strategy, attention to details, strong patience, deep knowledge, wise investing, and luck will help you to overcome SEO challenges. Though luck is far from being the less important criteria of your success, you still can reach the goal if follow the rules and recommendations of search engines. The latter, if you build strong and friendly relations each with other, will help you to unlock the whole potential of your online casino project.
We hope that the recommendations we have shared before and now would help you to build a strong SEO strategy and get your online casino on top in the nearest future. Stay friendly to search engines and success will become your best partner.