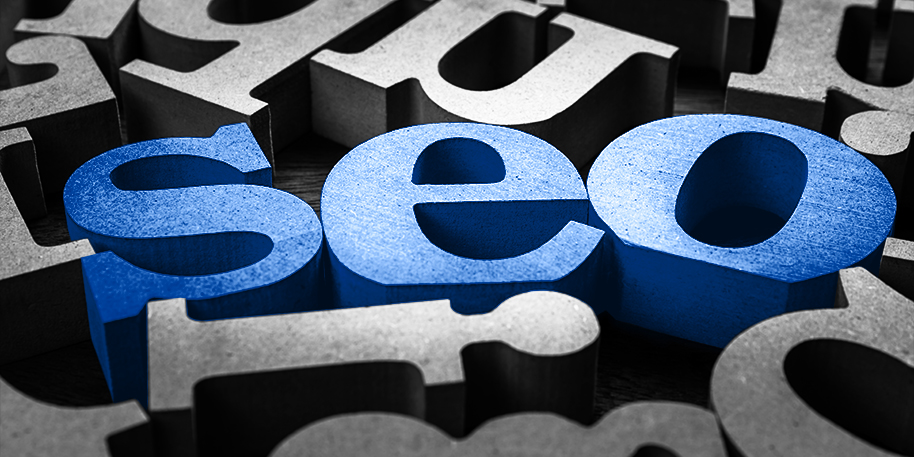 SEO: Get Your Online Casino on Top in 5 Steps. Part 2
We have already investigated two primary steps of SEO optimization for casino websites in our previous article. Now, it's time to consolidate your knowledge and move forward to secure your casino website the top places in Google, Bing, and Yahoo search results.
#3: Internal website optimization
SEO specialists often classify information about internal optimization of a website in different ways. In this article, BOSS. Gaming presents own vision based on our successful SEO experience. There are seven steps to complete your website internal optimization and move to the stages 4 and 5.
Create the semantic core
The semantic core is a list of actual keywords which align with the theme and the structure of a website. It's the very basis of internal SEO optimization which gives the surface for creating tags and meta tags.
The semantic core depends solely on the website structure and can be extended by adding its new sections. The process of gathering the semantics can last forever because of the great variability of phrases related to each specific topic. There is a framework though, which can help you accomplish this compound task:
Classify the keywords by relevance and priority;
Work on the sitemap (the structure of a website);
Analyze your competitors and use the information to build your project;
Create the semantic core using such tools as Ahrefs.com, Serpstat.com, Key Collector, and Google Adwords keyword planner. Also, pay attention to the tips placed in the search results;
Distribute the keywords according to the relevant web pages.
Optimize tags and meta tags
Tags and meta tags (title, description, and H1) are the key factors in ranging, they help search engines to recognize the purpose of each web page. There are few general recommendations on creating them:
Title of a website page should be unique, comprehensible, contain the main keywords, and be up to 70 symbols long;
Description discovers the sense of a whole page to visitors. In search results, it is placed below the title and contains a summary of your product/service and its competitive features aimed to motivate users to visit your website. The recommended length of description is 150 - 250 symbols;
H1 is the heading of a page or a post which is also a part of HTML text layout. Unlike "Title", this tag isn't shown in the search results. Nevertheless, it is vitally important for SEO optimization. The recommended length for H1 is up 7 words.
Add quality content
Content is an informational filling of a website which includes text, tables, graphic elements, images, and videos. To help you win the top place in the search results your content should be unique, grammatically correct, comprehensive, and interesting for readers. Be ready to write much and often, with the use of direct or indirect keyword entry, as the static content (article, review, video, etc) requires continuous updating. The recommended length for an article comprises at least 300 words, although articles or web pages with at least 1000 words perform better.
Comment sections and reviews are valuable pieces of content since it shows search engines that people are engaging with the content in real-time. Besides being a great addition to the main content, comments also participate in its renewing.
You need content:
To help search engines to denote the topic of website pages and offer the relevant phrases for ranging them in organic search results;
To make the website interesting and relevant and adapt it to users;
To build a better recognition for your project by increasing visitor's time spent on a website and their visit depth.
Create and optimize text files
You'll need to optimize robots.txt and sitemap.xml which are the text files placed in the root folder of a website. They exist to improve how websites appear in search results and to make the process of indexing your website by search systems faster. Also, don't forget to systematically monitor and delete pages which aren't use for your website, as these can negatively impact search results and increase the number of errors that search engines pick up.
Link building
Link building is the process of organizing the connection between the website pages by placing the hyperlinks. If wisely used, this approach helps to improve how pages are indexed and increase their ranking in search results.
Delete duplicate pages and web copy
A website may contain duplicate pages which, in their turn, may lead to reducing of its positions and the loss of potential targeted traffic. This may happen when a piece of content from different URLs matches totally or partially. The match may happen for a dozen reasons, starting from peculiarities of CMS performance and ending up with a simple text copying from one page to the other.
The most widespread duplication is as follows:
The website is available both with and without "www": www: https//www.site.com and https//site.com;
Both HTTP and HTTPS work: https//site.com and http//site.com;
The main page is available from the following address: https://site.com/ and https://site.com/index.html; https://site.com/index.php; https://site.com/home;
URLs with and without slashes («/») in the end and in the middle of a link: https://site.com/catalog/product/ and https://site.com/catalog/product///; https://site.com/catalog///product and https://site.com/catalog///product
URLs are available both in lower and upper cases:
https://site.com/catalog/ and https://site.com/CATALOG/;
Article or product is available from multiple URLs which are different by hierarchy: https://site.com/catalog/product and https://site.com/product;
The additional use of dynamical variables or URL labels;
The first page of a "catalogue" or "news" unit: https://site.com/catalog/ and https://site.com/catalog/page1;
The page is available from non-existing URL what means that page "error 404" is set incorrectly: https://site.com/catalog/testforfun, where "testforfun" is the non-existing and manually added part of URL.
Optimize the images
Images is an alternative way of gaining traffic which is often underestimated in the process of SEO optimization. Those chosen improperly can negatively influence the download speed of your website which is one of the key factors in ranging.
The image should reflect the content of a page and meet the following requirements:
use high-quality images;
check if they are "light" and don't overload the website;
create unique and easy-readable URL, title, and ALT for them.
The internal optimization of a website is a complicated process which requires time and attention to details. However, you will nail it if follow the instructions and be patient.
Two more steps are waiting ahead, so follow our news and be ready to get more useful information from our next article about SEO. Good luck!