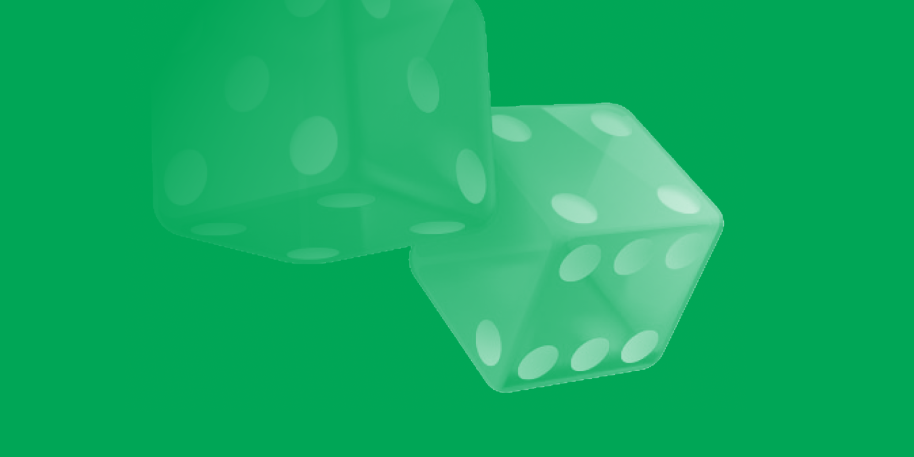 How to successfully build and operate an online casino
Online gaming and gambling is an attractive high-growth sector. According to market research, online gambling bets will exceed $700 billion this year, with total bets on target to reach $1 trillion in 2022.
Juniper Research anticipates that the number of online gamblers - and this includes those who play on mobile devices - will increase 100% in the next few years, to 684 million around the world. Online gambling is a profitable sector.
A PwC report in 2017 noted that the sector generates $38 billion worldwide, accounting for 11% of overall gambling revenue, and that percentage is growing as iGaming makes inroads into new markets and attracts new customers around the world, as we have seen in Africa and Latin America this year.
However, as exciting as the opportunity online gambling represents for entrepreneurs, anyone considering getting into the sector ought to recognise potential risks and plan accordingly. Jumping in too quickly and making mistakes can prove costly. As an experienced gaming provider, we at BOSS. Gaming solutions will share our expertise in this and future articles for how you can establish and operate a profitable online casino.
How to launch an online casino
In this article, we outline the four steps to take before launching, and how you can launch successfully to generate revenue from day one.
#1: Legal
Before you are legally allowed to do anything, your company needs to obtain a license. Regulators and governments around the world aren't blind to online gaming; operating online doesn't put operators above or beyond national laws and jurisdictions. Think of an online casino the same as a 'brick-and-mortar' operator, with the exception that you aren't limited to where you can obtain a license and register for tax and legal purposes.
When weighing up where to obtain a license from, consider the following factors:
Worldwide legal reputation and enforceability of the regulatory authority;
License integrity: safeguards for consumers and legal protections it provides the casino;
Cost of obtaining a license (plus legal fees);
Timescale it takes to obtain one and how to demonstrate you are a viable provider.
During this setup period, which can take several months, your company needs to open bank accounts, register an office, and put the infrastructure in place to operate an online casino, including establishing agreements with payment and gaming providers.
One of the most effective ways to get everything up and running quicker is to take the white-label approach. Work with an iGaming company to establish a full-service online casino under a provider's license, infrastructure, and with the use of already integrated payment and gaming systems. This route takes far less time. Everything is handled by the provider, including a license, although it isn't always possible to customise as much as when you set everything up yourself.
#2: Software
The platform - the software you select - makes a huge impact as to how successful your operation is. Customers expect a user-friendly experience, high-quality slots and other online games. In this sector, the bar is already set high and casinos need to work hard to attract and retain customers.
However, for those running an online casino, the back-end is just as important. Entrepreneurs need a full-suite of effective management tools, including a content management system, an anti-fraud system, reporting engine, and bonus management, at a minimum. Moreover, online casino components require regular software updates, while players need constant technical support.
Online casino operators have two options: Have a custom-built system designed from scratch, or purchase a full-service casino platform from gaming providers, saving you a lot of time and a considerable investment.
Both options — launching from scratch and buying a platform — have their pros and cons. If entrepreneurs are familiar with online casino business, designing custom-built software could be the right approach. On the other hand, it is quicker and easier to customise something that already works, has been tested and proves popular with other casino companies.
#3: Budget planning
Before launching a casino, you need a realistic budget for the setup phase, followed by a roadmap and budget that will get you to profitability. During the initial growth phase, as many resources as possible need to be focused on user acquisition and retention.
The set-up costs include purchasing a license, fine-tuning the software, hiring staff, and other associated costs (offices, admin and legal costs). Purchasing white-label software - and the associated setup costs - will consume the largest part of the setup budget, which entrepreneurs shouldn't underestimate. It's better to spend more during the preparation stage, otherwise you risk further costs when you need to fix a poorly designed software platform.
Post-launch costs include marketing and promotional expenses, product support, ongoing license costs and other fees. During the first 12 months, the lions share of the budget is spent on user attraction and retention.
In the table below, we've outlined these costs - as a percentage of the overall budget - based on experience working with new casino companies.
| | |
| --- | --- |
| Pre-Launch expenses | Post-Launch expenses (year 1) |
| Company set up — 3-7% | Operational costs — 5% |
| License set up — 10-30% | License fees — 1-10% |
| Software set up — 25- 35% | Software support — 10% |
| Staff hiring — 10-20% | Games Providers — 5% |
| Pre-Marketing — 15-20% | Marketing — 50% |
| Other costs — 5-15% | Staff — 20-30% |
#4: Marketing
Online casinos are B2C offerings, which means every effort must be made to attract consumers in a competitive digital environment. You need a clear understanding of your audience, which means investing time to market research the following:
Who are your potential players (demographic information)?
Why do they play? Their motivations and triggers?
What will attract them to your casino instead of another brand?
What kind of content and games do they want to play?
It is equally useful to conduct competitor research:
Who are you competing against - are they niche or main-stream?
How do they attract customers?
What return on investment are they getting?
Entrepreneurs need to focus on how to differentiate themselves from competitors. Marketing planning, which is often more effective when working alongside agencies and experts in this field, should create an online user-acquisitor funnel that attracts customers before you launch. When more people know about your casino, it is easier to establish a strong, profitable customer-base and brand reputation.
Launching an online casino
#1: Pre and post-launch marketing
Marketing can make or break an online casino.
A new online casino needs to present a strong and unique offering to the market. It is a sector dominated by big players with vast marketing budgets. Before launching, use market research and product testing to create a clear vision and answers to the following questions:
What does the company represent?
What is its main goal/mission?
How does it differ from competitors?
What does it offer?
The pre-launch and post-launch advertising campaign should include attractive banners and landing pages, publications, SEO, social media, PPC and TV adverts, whenever possible, focusing on attracting your target market to your online casino.
#2: Ways to increase web traffic
Without web traffic, online casinos won't last long. You need a steady stream of web visitors in large enough numbers that a percentage of them will convert into paying customers.
There are a number of ways to increase traffic. Going the organic route - using SEO and other tactics - takes time. Most casinos combine organic with paid, driving traffic using PPC and social media adverts. Be careful when agencies claim they can increase traffic in ways that don't seem realistic (claims of several thousand percentage increases in a few days, for example). Fake traffic and black-hat tactics won't increase revenue and you could risk search engines blocking the website.
#3: Improve loyalty/customer retention
Once you've won the attention of players - using a variety of methods (including introductory promotional offers) - you need to retain their attention.
One of the ways to get players back to a casino is rewarding those who spend more time and money in the casino. Engaging bonuses and special offers are great ways to encourage ongoing spending. Giving a small prize doesn't cost much, but it will make a player appreciate a casino and play more. Loyalty programs for high-spending players are also a great way to encourage retention. For example, a VIP club with special rewards and statuses can engage players in a competition making them visit a casino more frequently.
The retention methods may also include running 24/7 customer support and "how to" section on the website. Casino owners should always provide great customer service to retain the custom of players.
Key Takeaways
According to H2 research, global online Casino Gross Win increased 31% in the last 3 years (2015-2018). Experts also predict it to rise 27% by 2023 (it is about $16,955 mln). Now is the perfect time for casino entrepreneurs to grow successful businesses if they implement well-considered strategies and take enough care of the product on the preparation stage.
BOSS. Gaming recommends investing wisely, moving progressively, and being patient — in order to succeed with any online casino project.