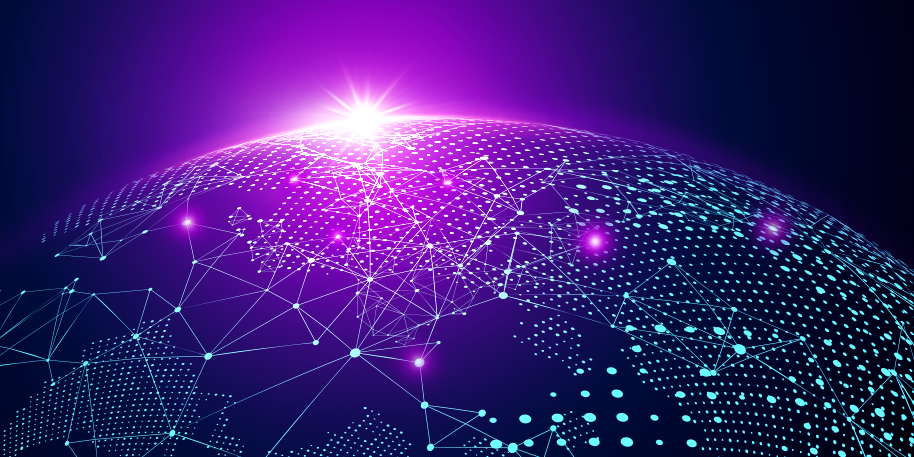 Gambling Legislation in Western European Countries
Europe is a growing market for online and offline casino companies, with gambling, sports and esports betting, poker, slot machines and other games where players can win money proving incredibly popular.
Overall, gambling's gross gaming revenue (stakes minus winnings) in EU countries is expected to hit €84 billion in 2020. According to the European Gaming and Betting Association (EGBA), 12 million customers had accounts with EGBA member companies in 19 EU countries. On average, these customers placed bets every 17 days, with EGBA members processing 354 million online payments - 1 million every day - while supporting over 33,000 digital and high-quality jobs.
In 2017, online gambling was responsible for 20% of the total gambling market, generating €19.6 billion gross profit. This is expected to increase to 25% of the market in 2020, generating €24.7bn profit. Europe is an attractive market for new companies and brands wanting to enter or start-up in this region.
But what about legislative burdens and licensing? Any new entrants to this market need to understand the compliance boxes they need to tick before they can make a move. In this article, we cover what you need to know about online gambling legislation in EU countries.
Gambling Legislation Overview
Despite what is going on with the UK - the Brexit shambles - Europe remains an intertwined and deeply interconnected continent. Legislation and laws rarely observe national boundaries, except in cases where the law is still playing catch-up with economic reality, such as online gambling.
Starting at what should be the fountainhead of legislation in Europe, the European Commission notes that: "EU [and EEA] countries are autonomous in the way they organise their gambling services, as long as they comply with the fundamental freedoms established under the Treaty on the Functioning of the European Union (TFEU), as interpreted by the Court of Justice of the EU."
Since 2012, the Commission has been looking more closely into the rise of online gambling and providing more support for members wanting to standardise national legislation across borders. In April 2018, the Commission moved further in that direction. Appointing "the European Committee for Standardisation to draft a European standard on reporting in support of supervision of online gambling services by the gambling regulatory authorities in EU countries."
In other words, the Commission is moving towards greater - albeit voluntary to start with - regulatory oversight in Europe. National license appointing bodies, acting for governments and agencies, will need to ensure gambling licenses are fully compliant with relevant European legislation that impacts this sector, such as GDPR and anti-money laundering laws.
However, at present, individual countries are still responsible for issuing online gaming license, or allowing operators with internationally recognised licenses - such as Malta - operating within that jurisdiction.
National gambling legislation
Cyprus
Legal or not? Legal, under The Betting Law 2012, which established the regulatory authority.
Licensing authority: The National Betting Authority (NBA). Any operator wanting to win customers in this market - online or offline - must apply for a gambling license through the NBA.
Any restrictions: A company seeking a licence must have a physical presence in Cyprus or a partnership with a local company, which means either established in the Republic of Cyprus, or working with a company which has issued and paid up share capital (minimum €500,000)
France
Legal or not? France opened up to online gambling in 2010.
Licensing authority: The regulatory body responsible for this sector is the French Regulatory Authority for Online Games (ARJEL).
Any restrictions: No serious restrictions noted.
Germany
Legal or not? Yes, although applying for a license happens at state level, unless those states accept internationally recognised licenses, such as those from Malta.
Licensing authority: State Ministries or Senates of the Interior have various departments responsible for issuing licenses in individual German states.
Any restrictions: It is also worth keeping an eye on the Federal Ministry of Finance decisions, as these can impact gambling operators.
Gibraltar
Legal or not? Yes, with The Gambling Act making it legal.
Licensing authority: The Licensing Authority, which has complete discretion to grant or refuse a licence application.
Any restrictions: Any number of licenses can be issued, with the initial fee £10,000 and each annual renewal payment is £2,000.
Greece
Legal or not? Yes - online gambling became legal in Greece in 2011.
Licensing authority: The Hellenic Gaming Commission.
Any restrictions: No serious restrictions noted.
Italy
Legal or not? Online gambling became legal in 2006, after pressure from the EC to regulate the industry.
Licensing authority: An Italian license must be obtained from the AAMS (Autonomous Administration of State Monopolies).
Any restrictions: No serious restrictions noted.
Norway
Legal or not? A series of laws made online gambling legal in Norway: Lottery Act, the Gaming Scheme Act and the Totalisator Act, with The Ministry of Culture responsible for implementing the Lottery Act and the Gaming Scheme Act.
Licensing authority: The Norwegian Gaming Authority, with two organisations responsible for online and offline gaming: Norsk Tipping and Norsk Rikstoto.
Any restrictions: No serious restrictions noted.
Portugal
Legal or not? Yes, with a regulatory body looking after the sector.
Licensing authority: The Serviço de Regulação e Inspeção de Jogos (SRIJ) is responsible for issuing licenses and monitoring, inspecting and regulating land-based games of chance and online gambling.
Any restrictions: No serious restrictions noted.
Spain
Legal or not? In 2011, The Spanish Gambling Act was passed, supervising all betting activities in all the 17 regions of the country.
Licensing authority: Responsible for issuing gaming licences is the General Directorate for the Regulation of Gambling Activities.
Any restrictions: The only major restriction is that online gambling companies need to operate a national website through the .es domain.
Switzerland
Legal or not? Although land-based casinos are allowed, with The Swiss Lottery and Betting Board, Comlot, regulating the industry, and Cantonal governments issuing exceptions, online gambling is still banned in Switzerland.
Licensing authority: N/A.
Any restrictions: Online gambling is not legal in Switzerland.
Netherlands
Legal or not? Yes, legal since 2012.
Licensing authority: On 1 April 2012 the Kansspelautoriteit (KSA), an independent regulatory authority, became operational. It is responsible for the issuing licences, supervision and enforcement.
Any restrictions: No serious restrictions noted.
UK
Legal or not? It has been legal since the Gambling Act (2005).
Licensing authority: The Gambling Commission is responsible for regulation and issuing licenses.
Any restrictions: No serious restrictions noted.
With the exception of Switzerland, most EU and EEA member countries take a similar view when it comes to online gambling and games of chance. Operators may need to go through national regulatory bodies and authorities, or ensure an international license is compliant with national regulations, which is why so many obtain licenses in Malta or white-label with a partner that has a Malta gaming license.
Other laws to take into account when setting up as an online gambling operator:
The General Data Protection Regulation (GDPR): It came into effect in March 2018. Companies that fail to comply and take every reasonable step to protect customers data can be fined up to 4% of turnover or €20 million (with regulators aiming for whichever is the larger amount). Even when working with a third-party, the responsibility for protecting data ultimately rests with the company a customer trusts with their data. GDPR applies across Europe and even impacts foreign operators with customers in the EU and EEA.
Financial regulations: Although these are monitored by national regulators, every EU countries adheres to anti-money laundering and Know Your Customer (KYC) regulations, to restrict the flow of criminal money into gambling. Make sure background checks are thorough for those responsible for this in your company.
In some countries, age laws will restrict who can play to those over 16 or 18. Again, make sure KYC compliance verifies ages, addresses and dates of birth (DOB).
Setting up as an online casino operator in Europe is neither cheap nor easy. Working with the right partner will help you navigate the European legislative and compliance minefield to start operations in this large and profitable market.